Stairlifts Altoona
Living in a two or more-story home and finding stairs challenging or stressful? For those facing mobility issues or instability due to various medical conditions, stairs can pose unnecessary risks and jeopardize safety. However, this doesn't have to be a daily concern! With our stairlifts in Altoona at Accessibility Solutions 360, we can help eliminate the difficulties associated with stairs.
We take pride in installing and servicing stairlifts throughout most of Pennsylvania. With our expertise, we can install a stairlift in nearly any home, whether you have a straight or curved staircase, a single landing or multiple landings. We can also make necessary modifications to ensure your stairs are compatible with a stairlift, addressing issues such as the need for a closer outlet or a narrow staircase.
Stairlifts have the ability to restore a level of independence for individuals with mobility challenges, enabling them to access their homes comfortably without constant supervision. Given that a stairlift is a significant decision, we are here to answer any questions you may have. When it comes to choosing who should install your stairlift, we strive to make that part of the process simple.
At Accessibility Solutions 360, we offer a free, no-obligation in-home assessment. During this visit, we can address any accessibility concerns you may have, and schedule future modifications as needed. Give us a call today to learn more and take the first step toward enhancing your home's accessibility.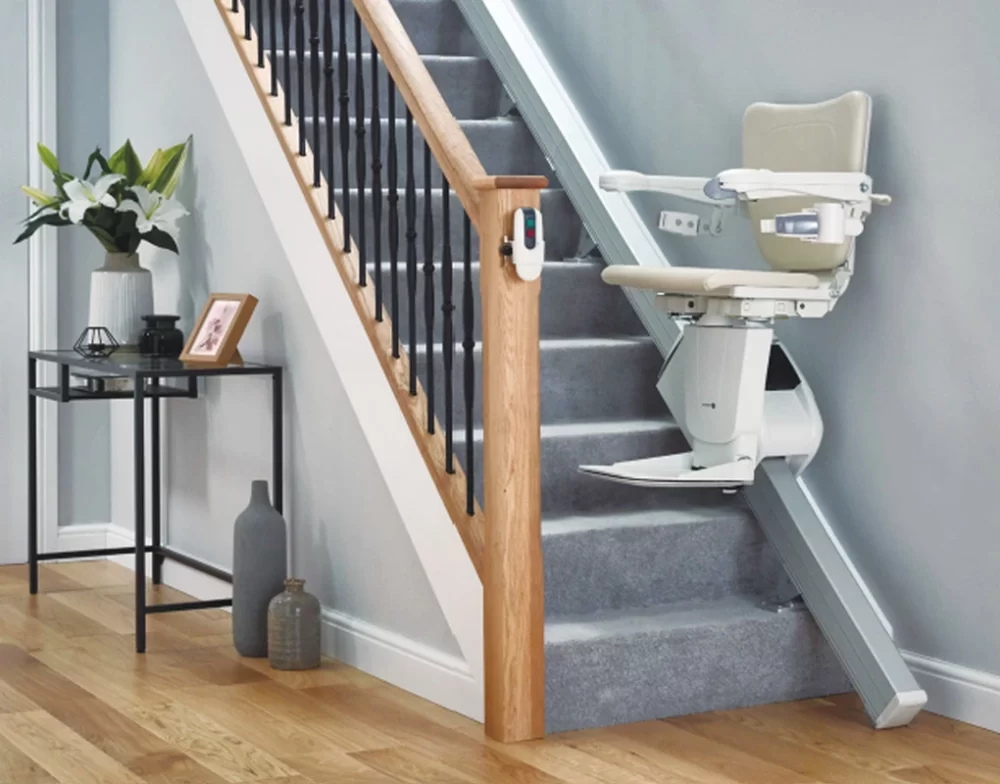 Choose Accessibility Solutions 360 for Stairlifts
Accessibility Solutions 360, a fully licensed and insured division of BCE Construction based in Millerstown, PA, takes pride in serving nearly all counties throughout Pennsylvania! Going beyond the typical home modifications company, we are dedicated to ensuring that every individual we work with can feel secure in their own home.
With decades of experience advocating for accessibility and assisting Pennsylvanians in staying in their homes, we understand the urgency of accessibility needs. That's why we are excited to introduce our Rapid Access Stairlift Program! For those who qualify, we can install a stairlift within just 3 business days.
If you're ready to have a stairlift installed in your home, give us a call today! We are committed to providing swift and effective solutions to enhance your home's accessibility.
Contact Us About Stairlifts
Are you ready to regain access to your whole home with a stairlift in Altoona? Contact us to learn more or to schedule your free, no-obligation in-home assessment! Call Accessibility Solutions 360 today at 888-837-6818 or fill out our form online for a free estimate!