Accessible Home Reading
If you are seeking ways to enhance accessibility in your home for yourself or a loved one, home modifications carried out by an experienced contractor can make a significant difference. As specialists in aging-in-place solutions, Accessibility Solutions 360 is your trusted partner for creating an accessible home in Reading. We are a reputable name in home modifications across Pennsylvania, collaborating with a wide range of manufacturers to provide the accessibility solutions you need.
When it comes to accessibility, selecting a reliable company that can continue to service your equipment is crucial. Quality modifications are also essential for durability and safety. By choosing Accessibility Solutions 360, you opt for a company that prioritizes accessibility for all. Our specialization includes various accessible home modifications, such as: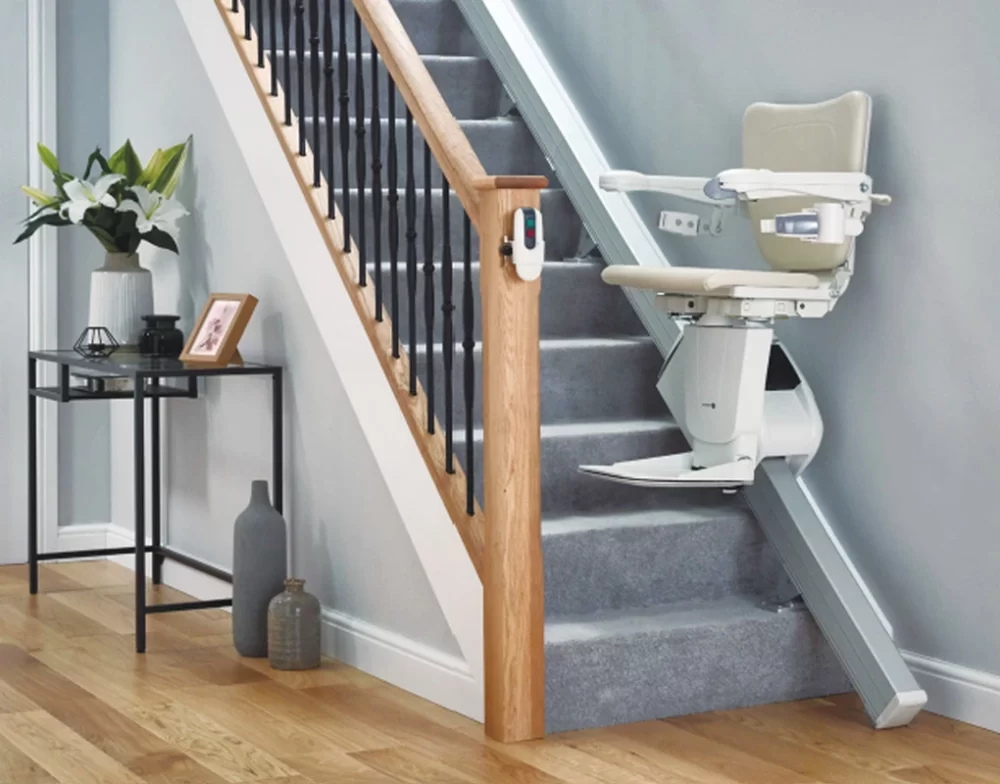 Wheelchair ramps
Platform lifts
Altro wetrooms
Stairlifts
Telecab home elevators
Adjustable shelving
Elevated toilet height
Appropriate sink and counter heights
Barrier-free showers
And more!
Regardless of your specific needs, whether it's grab bars, slip-resistant flooring or other modifications, we have the experience and tools to address them all. Ready to schedule your free, no-obligation in-home assessment? Give us a call today to embark on the journey to making your home more accessible.
Choose Accessibility Solutions 360 for Home Modifications
Based in Millerstown, PA, Accessibility Solutions is a fully licensed and insured division of BCE Construction. We proudly serve the Reading area and most counties throughout Pennsylvania, including major cities like Pittsburgh and Philadelphia. Specializing in aging-in-place solutions, we stay up to date on industry best practices, ensuring that we provide top-notch home modifications to our clients. Regardless of the area in your home posing safety risks or mobility challenges, we're here to help you find a solution.
With the experience and expertise needed, we can assist you in achieving your accessible home goals. Whether you require a simple installation like a grab bar or a more extensive modification such as an Altro wetroom or Telecab, we take pride in being part of your journey toward accessibility.
Are you ready to enjoy the freedom that an accessible home has to offer? Give us a call today!
Contact Us About Your Accessible Home
At Accessibility Solutions 360, we are proud to offer home modifications so you can enjoy all that an accessible home in Reading has to offer. Call us today at 888-837-6818 or fill out our online form for a free estimate!